2013
January is past its halfway mark and I find myself having to finally come face to face with the promises I made to myself before 2012 slipped away. 2012 was not a very good year and even I, with my rose-colored glasses can't say I was untouched.
But now we have another year to start, to reboot, to look forward to. This must be a year of commitment for me.
This must be the year that I resolve to continue taking care of my health. I don't know if I can actually reverse my diabetes, but right now, I'm managing it with the help of medication. The goal should be to rid myself of the medication and not allow it to become a bosom buddy. I have not stepped over to total veganism--it is unfortunate that my happy foods happen to include cheese and butter. And while I have never been fond of meat, I do have hamburger cravings! So this is the year when I find the balance that will allow me to be healthy and happy at the same time. No one wants to be around sullen, unhappy people whose source of unhappiness, unbeknownst even to them, is nourishment! So this is also the year that I give thanks for websites, videos, books, and blogs that have led me on this journey to better health. I will post more about those in future blogs!
This must be the year that I summon the courage to submit my work to more agents and magazines. Those of you who know me or read my blogs know that I am most happy and content when I am immersed in some kind of creative activity. If I am to make a living doing what I love to do, then I ought to be bolder about presenting my work to people outside of my circle of family and friends. So this is the year when I will be posting more work for sale and will be preparing for a gallery exhibition. Perhaps the latter will not be as daunting if I keep reminding myself that it will be for a good cause--there is a fund-raising project in the works and I feel truly honored to have been asked to be a part of it.
Before you think that all I did last year was ponder and plan and plot, let me announce as well that this is the year that my first real-in-print children's book is to be published and released! You will be hearing quite a bit from me when May comes around. Another book that is due for release even earlier will also have my name on it as the illustrator. This one began an as ebook collaboration that has been posted on past blogs and even on my website. Come March, it will resurface as a printed book. When I have permission to make the announcements, I will post them here and on Facebook. For now, all I can tell you is that it involves a cute little rabbit and a wily fox!
And finally, I have begun to work on adding merchandise to my Zazzle shop. Another very dear friend "forced" me to get my butt moving by ordering hoodies so I had to set up shop in a hurry. I moved the illustrations I had posted on Printfection over to Zazzle (more choices of products) and this is one of them: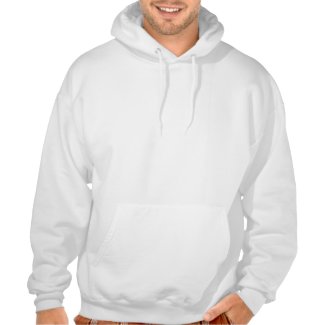 Flap Ballchange
by
MopStudio
Create
custom t shirts
at zazzle.com
See? I even managed to copy the html code for posting!
I am ending this post with a request, though. If you know a printer who can print designs on larger areas of clothing, please send me the link!